$4 REIT to Hit $8 –With 18% Dividends Along The Way
You are going to love it!
This email promotion for Cash Machine was the control with various leads for over 10 years. As you read through this, you will begin to see my $1 Million Copywriting Formula at work.
Enjoy!
P.S. All links have been deactivated.
= = = = = = = = = = = = = = = = = = = = = = = = = = = = = = = = = = = = = = =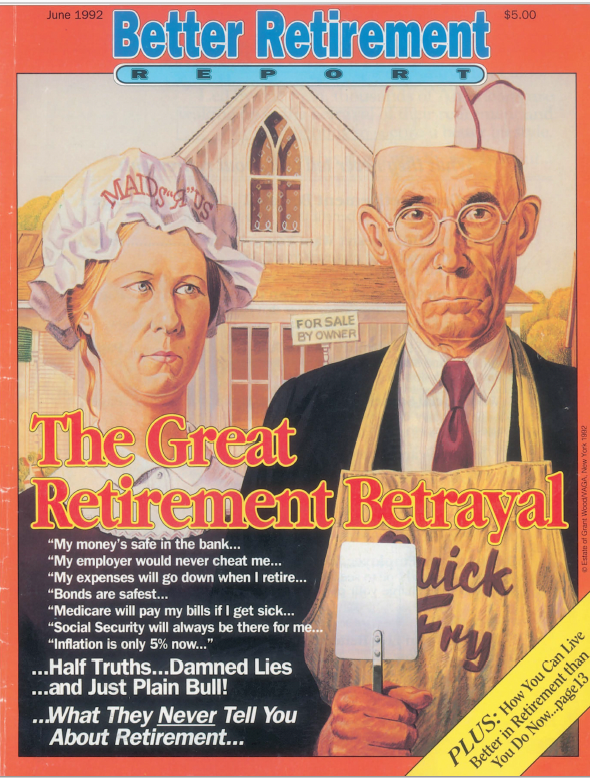 Fellow Investor,
Bryan Perry here, and I've sent you this special message to tell you about a $4 government-guaranteed mortgage REIT my readers and I own that pays 18% annually.
If you enroll in the next 24 hours, you'll catch the next fat 4%+ quarterly payout come December 30 for owning it less than 90 days!
In fact, my high-net-worth readers who put $1 million in this fund last week will grab a $50,000 payout on December 30.
Those who have been in this little-known fund since March of 2009 not only have already collected seven $42,000 paydays for a total of $297,000 dollars but also have seen their $1 million investment rise 60% for a $1.97 million total return.
This Is Why Insiders at BlackRock,
Wellington Management and Bank of America
Own Nearly 100 Million Shares
…and will be grabbing their own collective $18 million quarterly payday come December 30, along with us, Vanguard, American Funds, Wells Fargo and many of the biggest mutual funds on the planet.
I don't want to see you miss this.
That's why I'm CUTTING THE COST of Cash Machine for the next 24 hours:
Join us today, and I'll give you 50% off along with my subscriber-only write-up on this government-guaranteed REIT that will hand you a FULL 4%+ payout by adding it to your holdings now.
Can I Really Trust That My Money Will Be Safe?
Frankly, it's your banker's best-kept secret.
Most investors don't know this, but this type of government-backed high-income fund has existed for decades. In fact, this is where your banker invests YOUR CD MONEY!
So while your banker pays you a paltry 1.3% on a one-year CD, he invests your money here and makes 14 times that.
And all they are doing is reinvesting your cash money in government-guaranteed mortgage securities and—pardon the pun—laughing all the way to the bank!
This is why bankers' profits have been shooting through the roof as income investors have seen their monthly payouts decrease.
By simply enrolling in this fund, as I'll show you in your free online report, you'll finally be able to by pass their pitiful CDs, invest alongside them, and grab 18% on your money too.
If you act in the next 24 hours, you'll lock in your first 4%+ quarterly payout by getting in before the December 30 ex-dividend date.
Details here.
Once You Grab Your First Payday, You'll
Never Put Your Money in a CD Again
That's because you'll not only be getting 14 times more money than in a CD, but also know that your money will be equally as safe.
This is why Wall Street's biggest insiders are already in on this deal!
Once you see how your banker can pay out this kind of high dividend safely, I know you'll never put your money in a CD again.
Here's how they do it:
Frankly, it's the old 3-6-3 rule that bankers have been living on for centuries: Pay 3% on deposits. Earn 6% on home loans. Be on the golf course by 3 every afternoon.
However, instead of banking the 3% spread, fund managers here are using the new banking rules to leverage their government-guaranteed investments eight times—producing 24% income.
Because these securities funds are set up like REITs, the fund managers have to pay out 90% of their revenues as taxable income.
That, my friend, is exactly how you they can pay you an 18% annual dividend, payable in four quarterly installments of 4%+ each, with the next ex-dividend date coming December 30.
Not only is it a great deal for you, but also it's a great deal for them because the 4%+ money they keep gives them a whopping 24% increase in their income.
That's why the list of investment partners on this one reads like a "Who's Who" of Wall Street insiders and why you'd be foolish not to take advantage of this little-known opportunity to bank an 18% annual payout for yourself.
As you'll see in my subscriber-only write-up (posted online)…
It's the Safest and Easiest 18% You'll
Ever Make on Your Money
That's why Bank of America, Wells Fargo… and more than 20 other BIG NAME Wall Street insiders are investment partners on this deal.
They know precisely how this dividend is earned—using the government's money and guarantee—and have billions invested, knowing their investments are secure.
When you join them and enroll in this high-income fund, you, too, will collect a government-guaranteed 18% annual dividend just like a Wall Street insider and sleep soundly at night while fund managers here do all the work.
BEST OF ALL
Those who enroll in the next 24 hours will get in before the December 30 ex-dividend date and receive the 4%+ payout in January!
That's why I'm CUTTING THE COST of Cash Machine—for just the next 24 hours—so you don't miss this opportunity.
Big, Safe Income Plays Like This One
Are Meat and Potatoes for My Readers
In fact, the average high-yielding investment in our Cash Machine aggressive portfolio pays a whopping 11% annual yield.
That's 44 times more money than a one-year Treasury note.
That's 8 times more money than a taxable money market fund.
That's 8 times more money than a one-year CD.
That's 9 times more money than a five-year Treasury note.
That's 4 times more money than a 10-year Treasury note.
That's 4 times more money than a five-year CD.
All in the safest and highest-yielding income investments on the planet.
The extra income my readers are earning is making a big difference in their lives, doubling, tripling and quadrupling their income over their current income investments.
So instead of earning $1,350 a year in a money market fund or $2,670 in a five-year CD on a $100,000 investment, my readers are collecting $11,000 a year in dividend income on average—not including capital gains.
I don't know about you, but that's a lot of money to me. Especially when the only work on your part is shifting into these safe high-income plays from underperforming CDs, stocks and funds.
This is why Cash Machine is one of the most respected advisories for income investors who want to boost their income without increasing their risk… and why I created Cash Machine in the first place.
As you'll see, by simply embracing the opportunities, you, too, can earn as much as 18% annually, with the sleep-at-night safety you demand from your investments.
That's why you can add this government-guaranteed 18% income play to your holdings in complete confidence.
10 More Big Income Plays Set to Go
Ex-Dividend in the Next 60 Days
All of which are in the yield range of 10% to 20%.
All of which will double, triple or even quadruple your current income.
All of which will hand you the payout for the previous month or quarter for owning them for as little as two days.
Tragically, most investors will miss out. But you won't when you join me at Cash Machine.
You'll find them all in tonight's issue along with my complete instruction on how to enroll in this 18% income fund so that you, too, can grab your 4%+ by getting in by the December 30 ex-dividend date.
Here's Why Cash Machine Is the
Perfect Advisory for Income Investors
You'll find dozens of higher-income opportunities to meet your needs.

Most financial advisories often treat income investing as an afterthought, offering one or two income plays in the 5% to 6% range.

But at Cash Machine, we cover the entire universe of higher-yielding income opportunities, including preferred stocks, master limited partnerships, closed-end funds, convertible securities, hybrid financials and equity-linked securities—giving you dozens of opportunities to increase your income with the risk you feel comfortable with.

Your money will be a whole lot safer, too.

That's because we specialize in one thing and one thing only: investing safely in higher-yielding securities.

As a result, we spend more than 1,000 man-hours researching each opportunity before we endorse it—and with a ratings system that's tougher than those of Moody's, Dun & Bradstreet, Fitch Ratings and Standard & Poor's, bringing you the sleep-at-night safety we demand from all our income investments.

You'll always get winning advice and reliable guidance for safely boosting your income.

Since I've been publishing Cash Machine, I'm proud to say that my readers have been able to safely claim yields of up to 21%.

As a new subscriber, you, too, can count on me for winning advice in selecting the right income investments for you.

Your income will double right away.

How can it not? In your free report, 10 Big Safe Income Doublers, which you can download right now, I'll give you the full details on our top 10 safe income investments that will pay you, at a minimum, three times as much as a CD and as much as 44 times more than a T-bill—up to 20%.
All completely researched and verified by our staff for secure yields and uninterrupted payouts.
BEST OF ALL…
You never have to take any risks!

If you are not 100% satisfied with my service anytime within the first 90 days, I will refund every penny you've paid—no questions asked. Even after your first three months, if you're dissatisfied for any reason, I'll promptly refund the entire unused balance of your subscription.
On this simple fair-and-square basis, Cash Machine not only has become one of the most respected and largest-circulation income advisories in America…
…but also has now become the No. 1 choice for investors who are serious about safely boosting their income and rebuilding their wealth.
Once you join us, you'll see why and be well on your way to safely doubling, tripling and even quadrupling your income.
My special offer makes it easy, convenient and risk-free for you to get started.
A 100% Money-Back
Guarantee… and a $200 Savings
A one-year subscription is regularly $399. However, as part of a special introductory offer, you can join me for just $199.
That's just 54 cents a day to discover how you can go from a 1% money market fund or 3% utility to safer and higher-yielding income alternatives that can pay you up to 20% annually in monthly, quarterly or semiannually payouts.
In fact, I'm so confident that my advice will not only help you boost your income, but also give you freedom from worry, that I want to offer you…
My Personal Risk-Free
Double Guarantee
Here's how it works:
If at any time during the first three months you don't feel that Cash Machine is delivering you the safer and higher-yielding income you want, drop me a line. I will personally send you a full and complete refund of every single penny you paid.

Later on—even after your 90 days—I want to make sure you're still happy with your subscription. If you change your mind for any reason, I'll send you a 100% refund on the balance of your subscription.
Either way, you keep all the free reports and all the issues of Cash Machine with my thanks for giving us a fair try.
Naturally, I couldn't offer you such a strong guarantee if I weren't 100% certain that you would be thrilled with my service. Given the fact that we have one of the strongest renewal rates in the industry, there's really no risk on my part.
When you deliver, people stick with you. I'm convinced you will too.
As your reward, you'll learn how you not only can begin to collect super-safe yields of 5%, 10%, 15% and 20% or more…
…but also begin to see how exciting it feels to see your income double and even triple without risk.
Remember, with my 100% money-back guarantee, you have nothing to risk and everything to gain.
Trust your impulse.
Join me now at Cash Machine and grab my 18% government-guaranteed high-income play now before it goes ex-dividend.
I guarantee it will be one of the smartest financial decisions you will make in your life—or you won't pay a dime.
Sincerely,


Bryan Perry
Editor, Cash Machine
P.S. If you've read this far and have decided not to grab this government-backed, 18% income fund and my 54-cent a day risk-free trial, please remember one thing:
On December 30 this fund will go ex-dividend pay out a 4%+ dividend to shareholders of record—whether you own it or not.
BEST OF ALL
My 90 day risk-free trial and money-back guarantee will allow you to grab a quarter's worth of payouts—a whopping 18% for 90 days—before you decide if Cash Machine is for you.
Again…
If I'm right, joining me today will be your best financial decision of 2010. If I'm wrong, you can cancel and get your money back.
And it's your decision all the way.
Act now to lock in your December 30 payout and my 54-cent a day offer NOW.
= = = = = = = = = = = = = = = = = = = = = = = = = = = = = = = = = = = = = = =
If you liked this swipe, you'll love my $100 Million Copywriting Formula Swipe File Volume I. It features my 10 favorite email, direct mail, and VSL promotions that have generated millions of dollars.
Here's the link for the full description.
Could you use one-on-one coaching?
To check out my Million-Dollar Copywriting Formula copywriting coaching program. Click here.